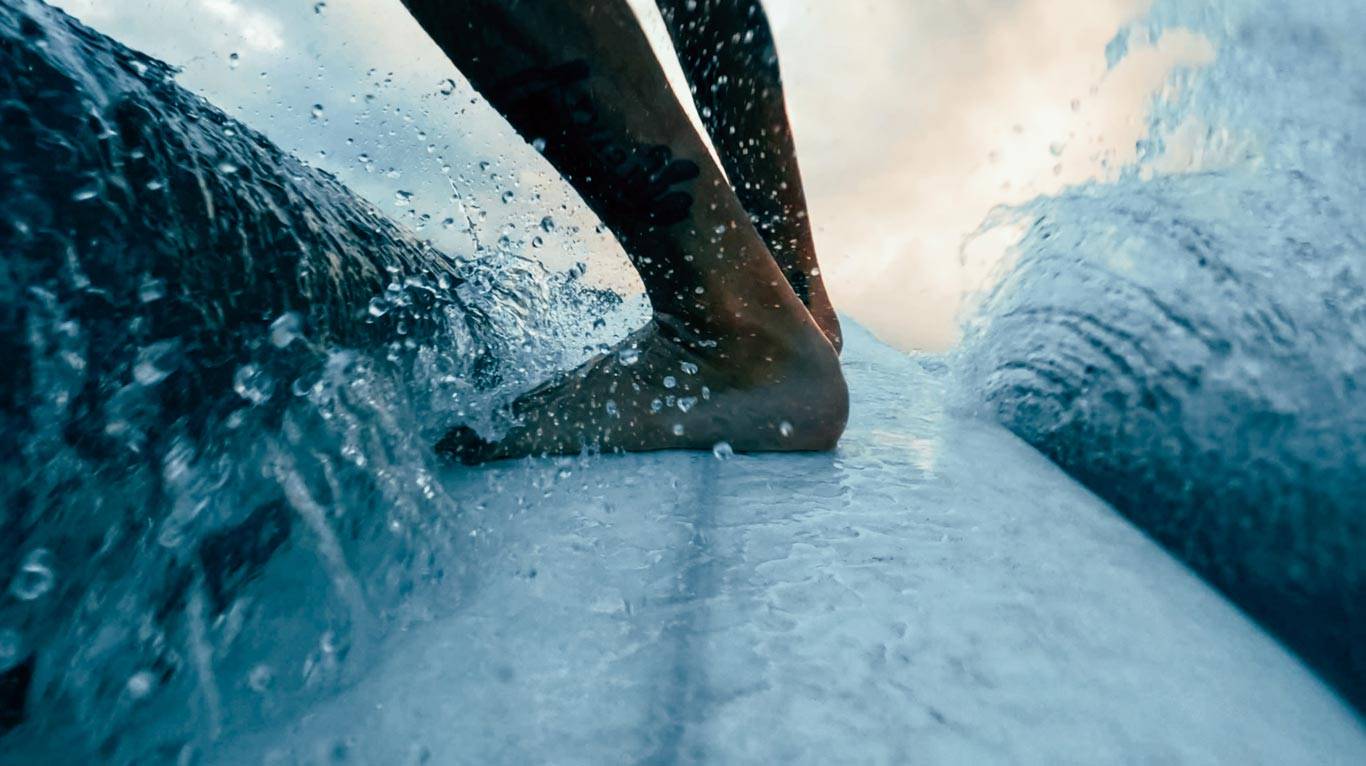 It doesn't matter how "land locked" you are. When there's an itch and you are being called, there's no escaping but a will to surrender to her energy and beauty...
Name: Dmitry Fedorov
Date of Birth: April 04
Home Break: Old Mans, Bali

FLKLR board of choice: MarMar 9'4"

Instagram:@fedorovdmitry

When we first met Dima, we knew we came across a character - he showed up to the store with these (real looking fish flip flops and track suit) so eager to ask about the boards and talk about tails, curves and rails. Dima not only has character on dry land but expresses it equally in the water. Talented all around type of guy.
My hometown is a small Russian provincial city far-far away from the ocean, but since childhood, I was playing with water at the river. I've been swimming before I could read. As a teenager, I didn't even think that it's possible to go somewhere far and travel to other countries, so for me surfing was like traveling to Mars, something that I could never ever dream about. First time I saw the sea at the age of 19, and I was so impressed with the big water, how different it was from the river, how strong and beautiful it is. The Ocean called for me.
A few years later I went to Mexico for a beach vacation but found in the hotel an old ripped shortboard without fins. The whole week I've spent having fun in the ocean, riding white water on my belly and growing the next dream – to become a surfer. The dream came true in 2015 when I came to Bali for short time, started to surf and I'm here ever since...
WHO'S STYLE DO YOU ADMIRE THE MOST?
I can call myself a surf nerd and I tend to extremes. I love to watch surfers who perform an awesome technique, who shows maneuvers at the edge of perfection. Like Mick Rodgers. He could be exposed to The International Bureau of Weights and Measures. The same goes for turns by Josh Seemann, he's a master.
The other icon for me is Michael February. He surfs twin fin with a grace that loggers would envy. Usually, small boards are aggressive and gruff, so what he does is really an art.
People. My friends, family, my loved woman. They always show me something new, something that I want to try, and it makes life more reach with awesome experiences.
NO SUNSCREEN OR UNDERWEAR?
Both! When it comes to surfing, board and waves are more than enough!
Your heading text goes here
Your heading text goes here
Listen to Dima's Groovy-grooves.
It's got some Groovy-groovy ones.